What we do

My niece was diagnosed with coeliac disease whilst at university, a time most of us feel the whole world is available to us. I saw the disappointment and then the realisation that there is help out there, much of it from Coeliac UK. 
1 in 100 people in the UK has coeliac disease. We work to improve their experience of healthcare, ensure their gluten-free diet is easy to manage and drive research which delivers new solutions to the problems of living with the condition.
We want to see the needs of people with coeliac disease and dermatitis herpetiformis (DH) met and recognised by everyone in their everyday lives.
We do this by:
providing expert and independent information to help people manage their health and diet
campaigning for better access to diagnosis and care and better access to food in and out of the home
researching the nature of the disease and potential cures.
Our work supports everyone with coeliac disease and DH. We operate as a Membership organisation and anyone with an interest in coeliac disease can join to receive our services or help with our campaign and research work.
Support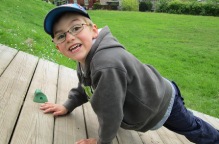 We offer a range of tools to help you manage your diet and keep up to date with the latest developments in coeliac disease. You can also talk to people who face the same challenges – in your local area with our Local Voluntary Support Groups, online through Facebook or Twitter, or one to one through our mentoring scheme, Member2Member.
When Carrick was diagnosed with coeliac disease in April 2013 it was quite a shock but a relief to know what was wrong and that it was manageable. I contacted Coeliac UK straight away and found the help and support fantastic. However I was lacking in confidence and finding it hard to get my head round so I joined the Member2Member programme and was connected to a lovely lady who had children of a similar age. She has given me the reassurance that we can carry on and do normal family things, like eating out, with just a little forward planning.  Knowing that someone is there who knows what you are going through is a massive comfort. Carrick has made so many improvements on a gluten-free diet. Thank you Coeliac UK!
Campaigning
Creating change is at the heart of what we do. We campaign to raise awareness of coeliac disease and DH so the condition is better recognised by healthcare professionals, caterers and the wider public. We do this through lobbying policy makers, working with the healthcare and food industries and working with the media to get the message out. Read more on the key challenges and our successes, and see how you can help.
One of our recent successful campaigns

Where the NHS has proposed highly restrictive policies on gluten-free prescribing and made cuts, with fresh bread being one of them, our campaigning has resulted in the reintroduction of fresh bread on prescription in many areas.
 Research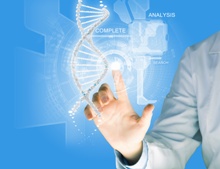 Understanding more about coeliac disease and DH is essential if we are to find a potential cure. We fund research that looks at the genes linked to coeliac disease, and better diagnosis for children or avoiding cross contamination in commercial kitchens, research to improve the lives of people living with coeliac disease. The results of our latest project should contribute significantly to future diagnostic and management pathways for coeliac disease in the UK and worldwide. For more information on our research projects and how you can help, please read more in our Campaigns and Research section.
Continued research is vital to Coeliac UK – we don't yet understand why people develop coeliac disease in the first place, and want to improve on the only current treatment a lifelong gluten free diet.